Crafted with Precision
Our in-house production processes multiple tiers of bean profiles, ensuring a perfect blend of quality and taste in every batch we produce.
Maintenance & Training
A one-stop solution needs to be reliable at all times. Conducted by our skilled professionals, we want your staff to also benefit from expert training and ongoing support, ensuring that every cup served maintains the highest standards of quality.
Bespoke Service
Our in-house team freshly roasts custom-blend coffee using state-of-the-art roasting technology. We offer a diverse selection of premium options, including pure Japanese Matcha, French Hot Chocolate, and more, to cater to a variety of tastes and preferences.
Machines Suitable for Corporations
The recommended machines produce 100-200 cups daily. Engineered for easy maintenance, they feature auto rinsing and one-touch cleaning routines, ensuring seamless operations.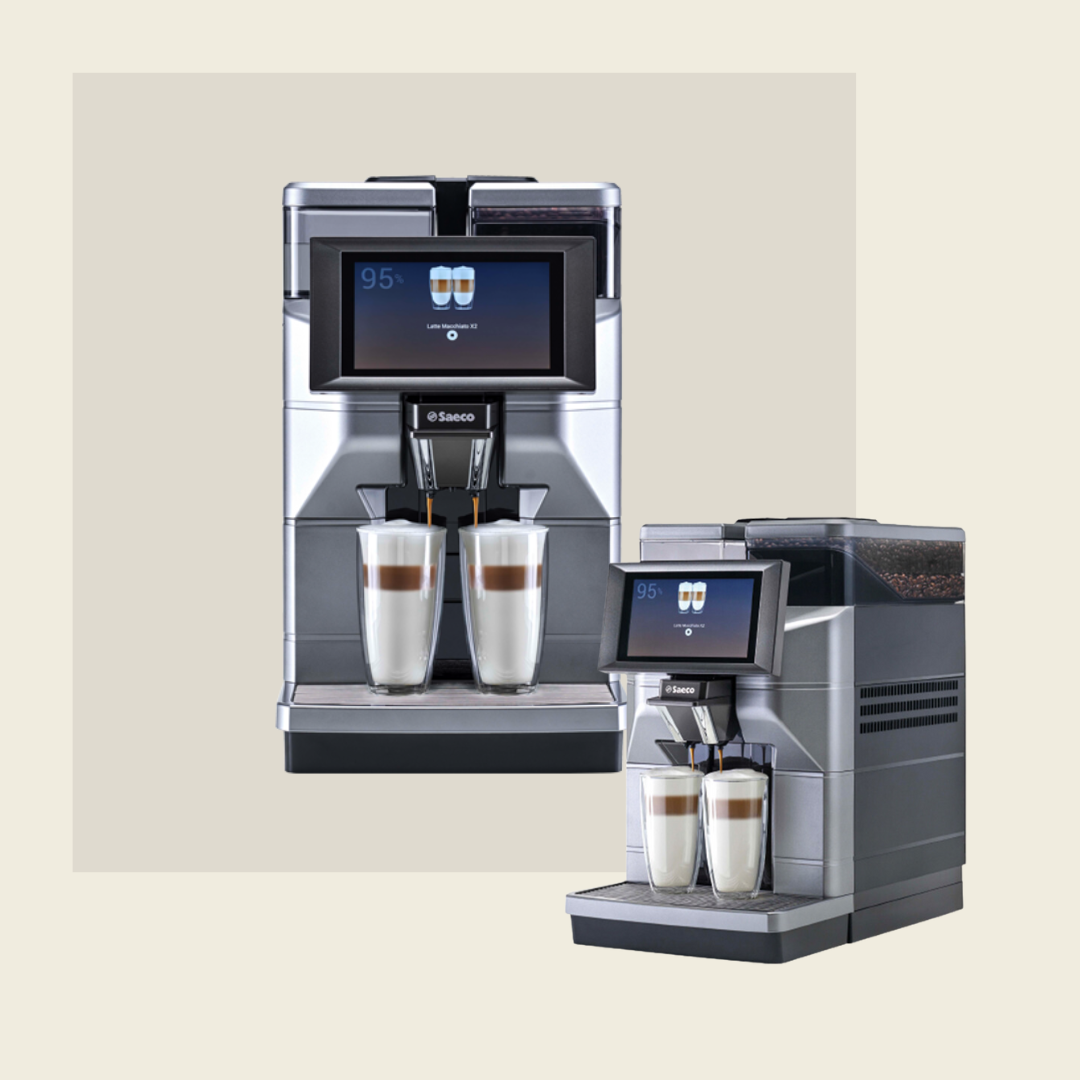 MAGIC M2
Bean to Cup Coffee Machine with Fresh Milk

Output: Ideal for 100 cups daily
Canisters: 1 Bean (Up to 15g)
Features:
• 7" colour touch screen
• Automated daily rinsing
• Up to 4L Water Tank
LA BRILLANTE
Bean to Cup Coffee Machine with Fresh Milk

Output: Ideal for 200 cups daily
Canisters: 1 Bean & 1 Soluble
Features:
• Programmable auto milk circuit cleaning cycles
• Contemporary Design with customisable LED frames
• Energy Saving features for sustainability
Machines Suitable for Large Corporations / HoReCa / Vending Solutions
Engineered for larger corporations and HoReCa, our machines deliver 300-500 cups daily. Built with advanced technology, they're programmable for a pay-per-cup model, with optimal output and revenue generation.
LA SOLARE
Bean to Cup Coffee Machine with Fresh Milk

Output: Ideal for 300 cups daily
Canisters: 2 Bean & 1 Soluble
Features:
• Enhanced Milk System for smooth textures
• High-performing coffee tech ensures stability
• Programmable for pay-per-cup model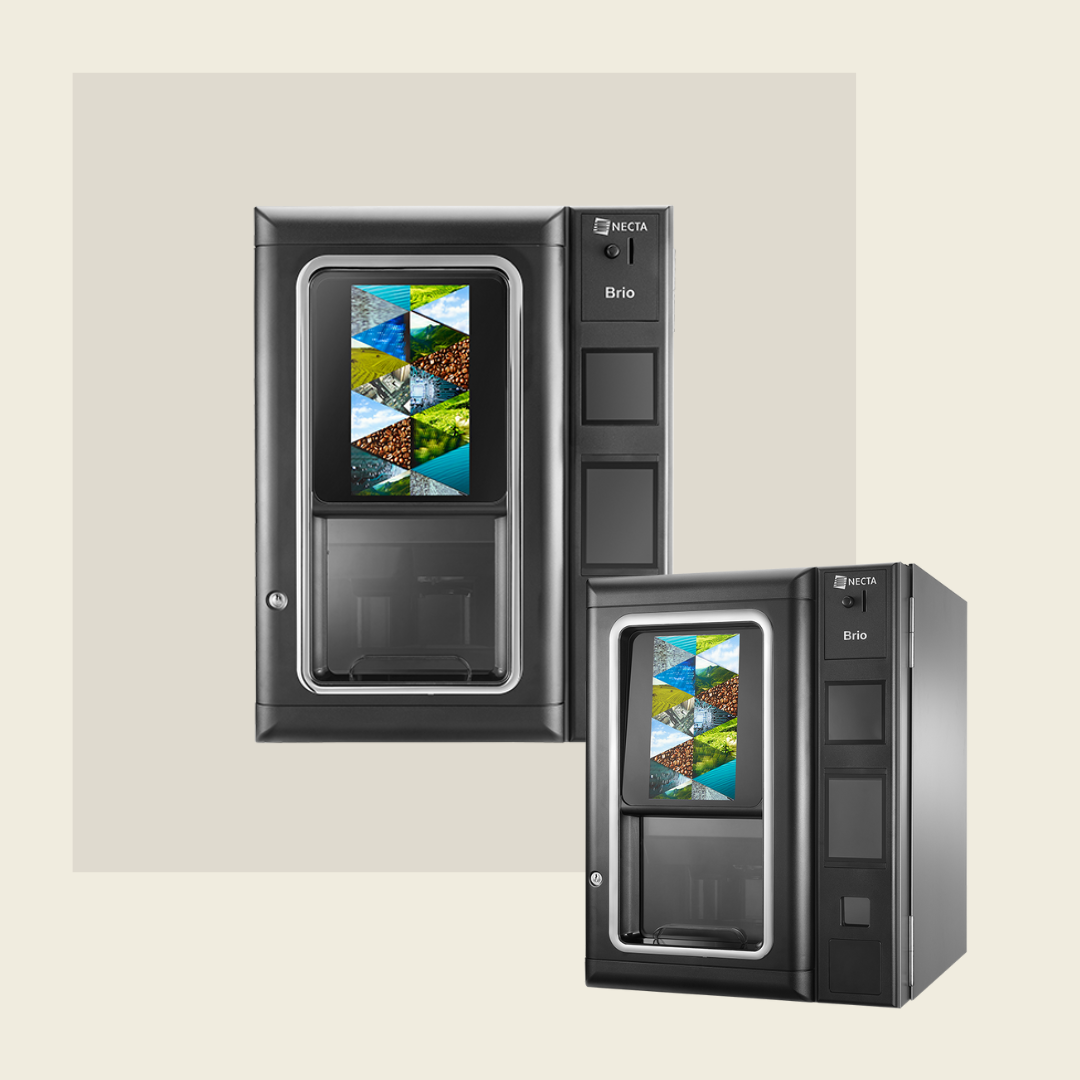 BRIO TOUCH
Table Top Vending Machine

Output: Ideal for 500 cups daily
Canisters: 1 Bean & 5 Solubles
Features:
• Intuitive touch screen for simple operation
• Automatic cup dispensing for quick, no-hassle coffee
• Programmable for pay-per-cup model