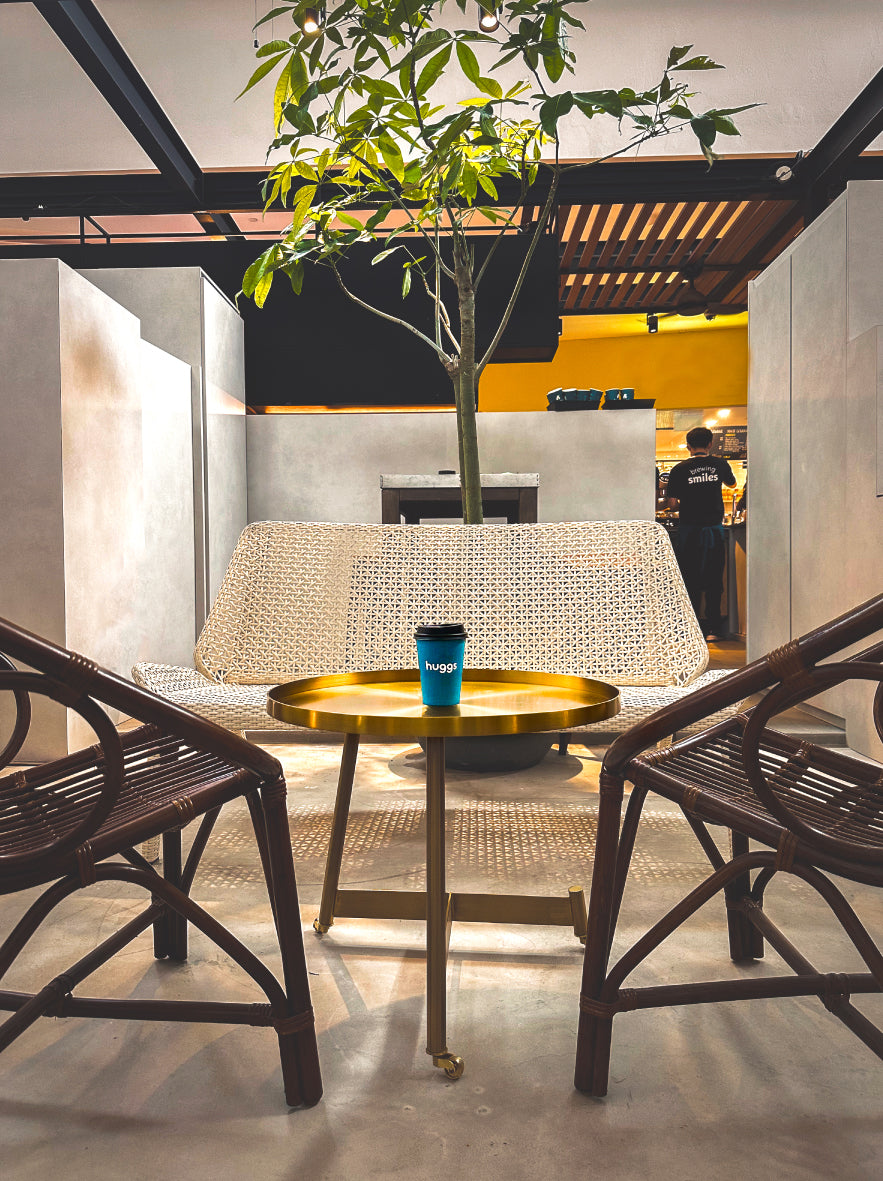 The Ground We Stand On
Established in 2008, Huggs has become Singapore's largest homegrown specialty coffee brand - offering an immersive experience by blending the artisanal world of espresso coffees with traditional coffee beverages.
We stand true to a philosophy that values quality and the art of making people feel cherished. From the carefully sourced beans that undergo a meticulous roasting process to the skillful baristas infusing the craft in each cup, every element comes together to create a warm experience.
Here, every cup is more than just a beverage - it's an embrace, a moment of respite, and an opportunity to savour life's simple pleasures.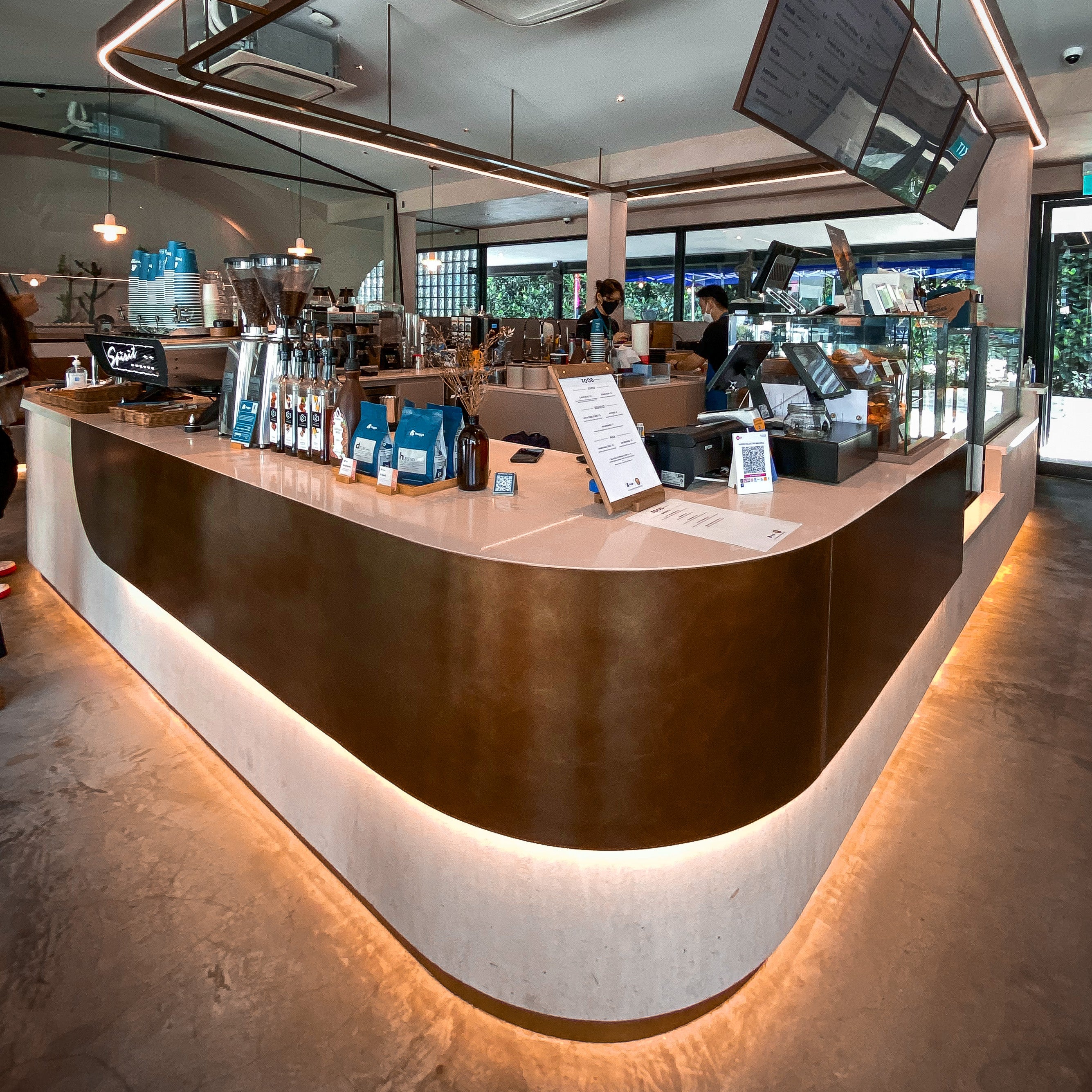 Nestled in the heart of bustling streets and busy lives, our 20-over outlets welcome everyday moments of a coffee-break you love, a welcome respite you need, or a shared connection to lean into.
Our Ethical Roasting Philosophy
We use a smokeless roasting method that gives us 80% fuel savings and reduced greenhouse gases in every roast compared to conventional roasters - an ethical practice we stay committed to.
We meticulously blend multiple tiers of bean profiles, ensuring that each batch we produce embodies the perfect harmony of quality and taste.
For the Home, Office and Parties
We've made Huggs available to cater to moments that matter to you. 
With bespoke options, we can tailor our solutions to serve your needs and the experience you're looking to create - whether in the comfort of your home, the company of colleagues, or at a party with loved ones!
For unique events, we even have pop-up coffee carts that can be conveniently placed where you need them to be!